A Bargain Book Sale is a Excellent Fundraising Idea
Posted by stan
Jul 14
An interesting fundraising idea is a Bargain Book sale. In the past this type of fundraiser has been most often done by groups like "Friends of the Library" and school groups. It however can be used for just about any charity.
Book Donations
Most if not all, of your members have books in their libraries that they can donate to your cause. You can also solicit books by putting an ad in your local edition of Craig's List, or a special website called the Freecycle Network. Finally your members who are members of Facebook (If you read our previous post all your members should have a Facebook wall), can post on their wall, the need for books.
What Sells Well, and What Doesn't
The very best sellers are Fiction books, Cook Books, Children's Books, and Young Adult or Teens titles. What doesn't sell well are nonfiction, especially self help, "Dummies" books, and How To's which are more than a couple of years old. The one exception are recent political titles, which can sell well.

It helps that if an author is noted for a specific series like the Harry Potter series by J. K. Rowling, than they should be bundled and sold as one.
Other items can be sold well in a bargain book sale. Some examples are Audio Books, Cd's, and DVD's
Special Deals
Readers of romance novels, read many of them, sometimes in a single sitting. Since they come mostly as paperbacks, It may be a good idea to bundle a package of various titles, and sell them at one price. Harlequin publishers, which is the largest romance publisher maintains their titles in various niches. When you make up the bundles, keep the books in each niche if possible.
Pricing
When holding a Bargain Book sale, you should have similar pricing. You should set one price for Hardbacks, another price for paperbacks. You need to have similar pricing for items like audio books, CD's and DVD's. When offering packs like Romance novel backs, Pricing should be lower than what one book would go for. For example; If you sell paperbacks for $.50 a piece, then the price for a ten pack should be $2.50, or $.25 a book.
Your Venue
The best venue for a book sale is a large room with table's laid out around the room. You can put the tables against the walls, with the Cashier on a table near the door. If the room is big enough, you can also set some tables in the middle of the room. You should have several volunteers there at all times. One or two should be acting as a cashier, others available to help customers.
What to do With Leftovers
On the last day, hold a bag sale. Sell as many books as you can put into a paper bag. You sell the bag for $5 and customers can pick up whatever you have left.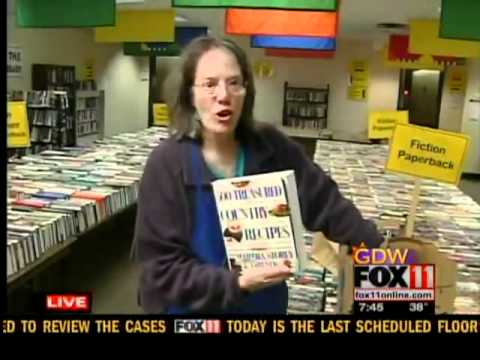 After the sale is over you probably will have some leftovers. There are several things you can do. First you can donate the books. Nursing homes and Assistant living centers are possibilities. You can also try and sell some on Ebay or Amazon. Finally give the books to a local resale or consignment shop.
Publicize you Event
Write a press release announcing your bargain book sale, and distribute it to the local media, both papers and broadcasters. Print Flyers and distribute them to local businesses to put up in their store windows. Finally, Advertise on Facebookfinder.com, a website which advertises bargain book sales for free.

Related Blogs
Related Posts :